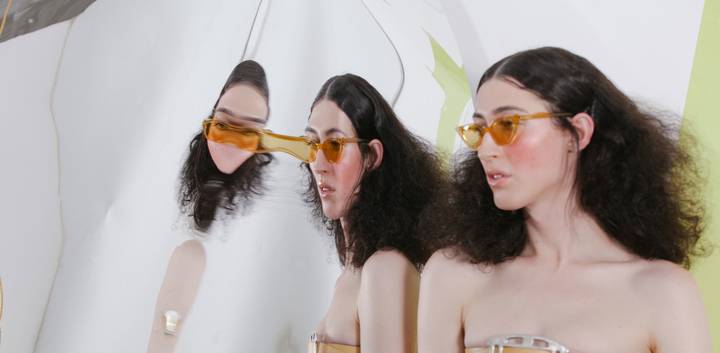 Reality Shift
Photographed by Amanda Jasnowski Pascual
Styled by Savannah White
Produced by Nicole Van Straatum
Get mimsy with your borogoves, and gimble at the wabe. Whiffle at the tulgey wood, and watch the toves outgrabe. O frabjous day! Callooh! Callay! Try on another toy! Go dancing with the Jabberwock, and chortle with your joy.
Welcome to the best fashion reality, one where joy is the only rule—this might not be what Marie Kondo had in mind, but it's working for us. Dream style is the new street style.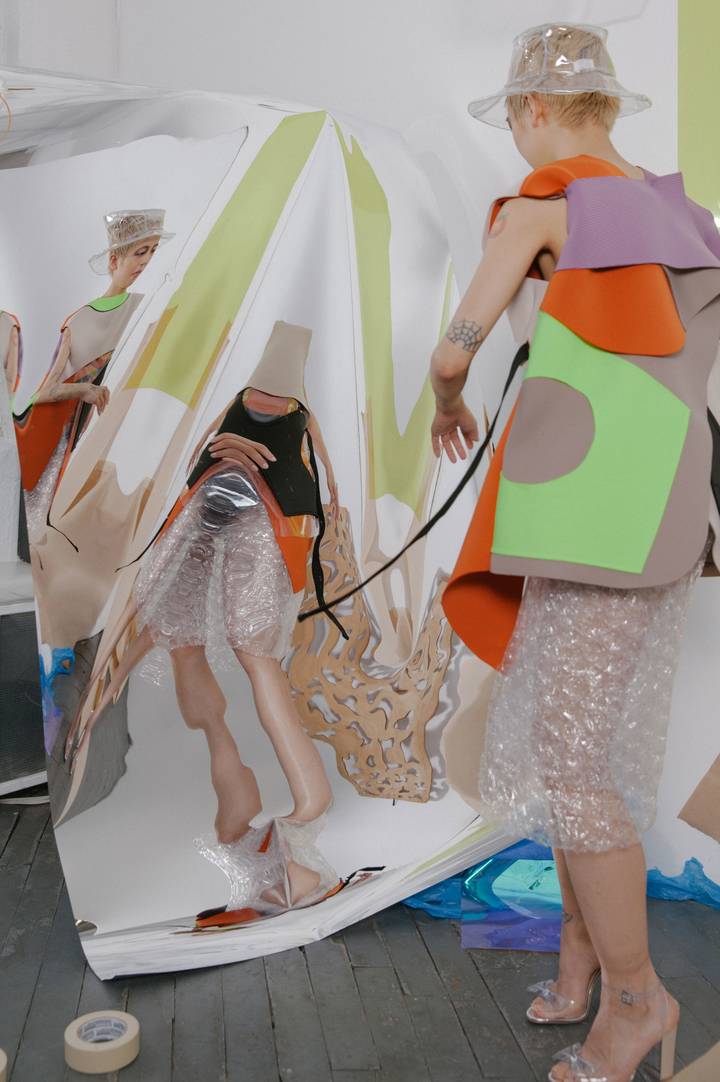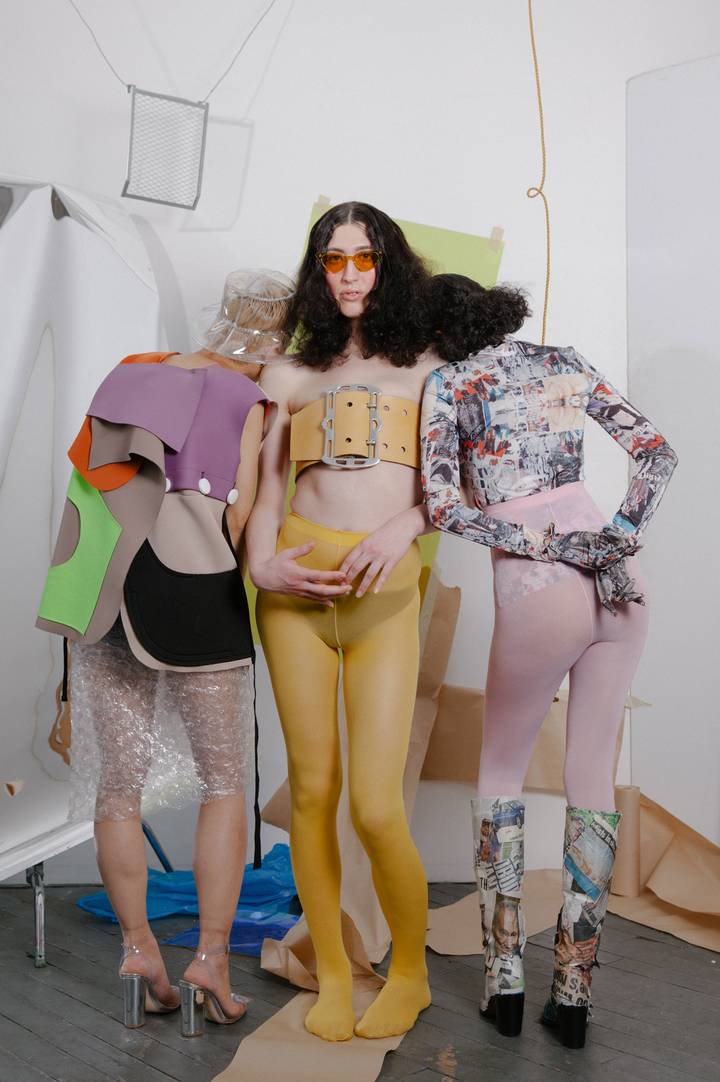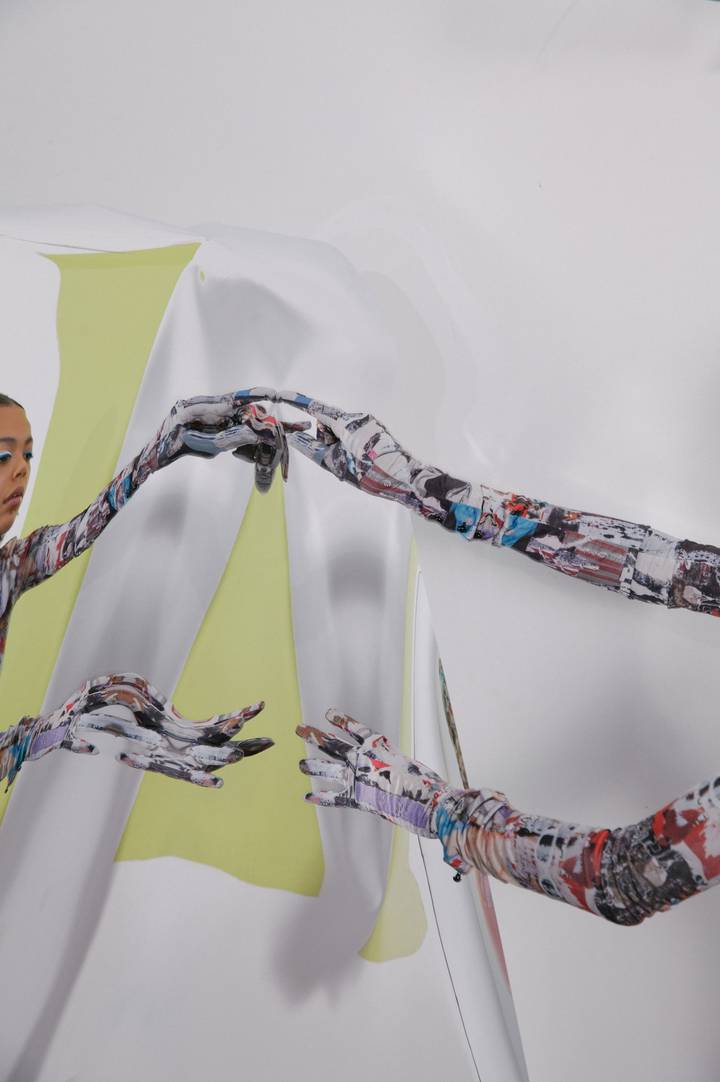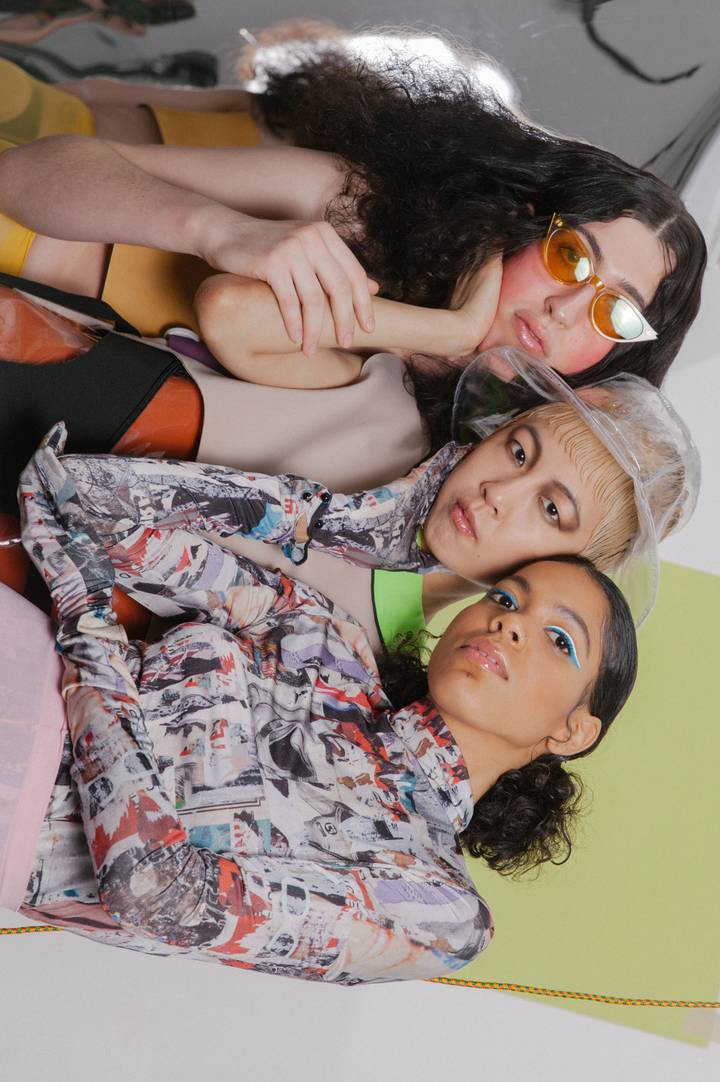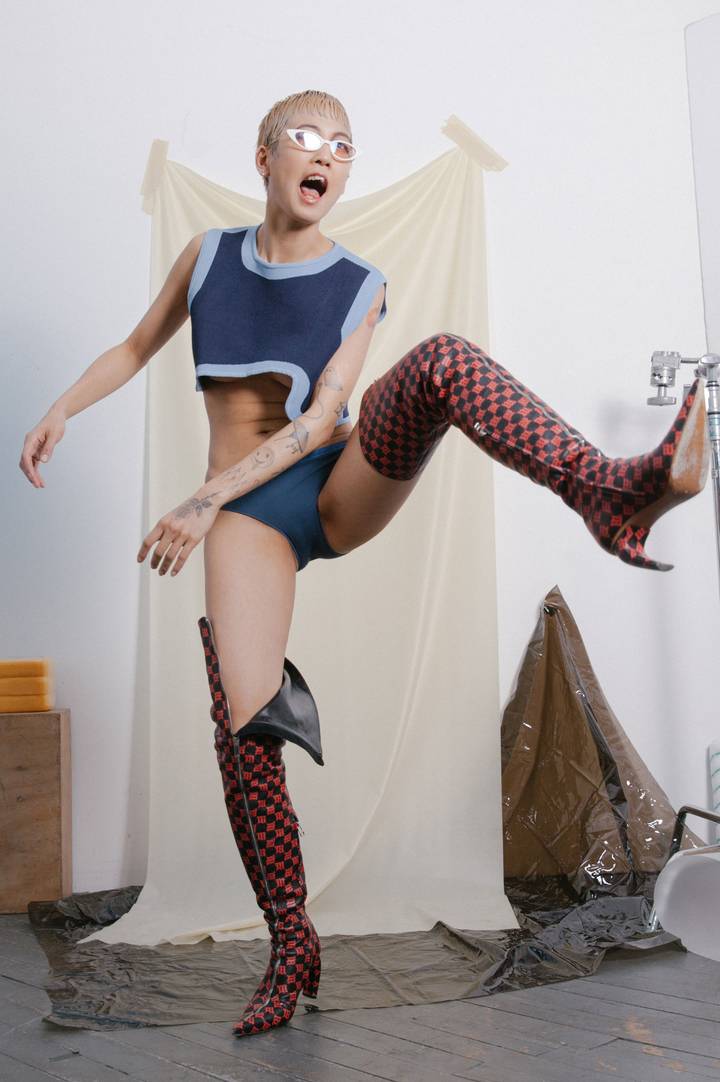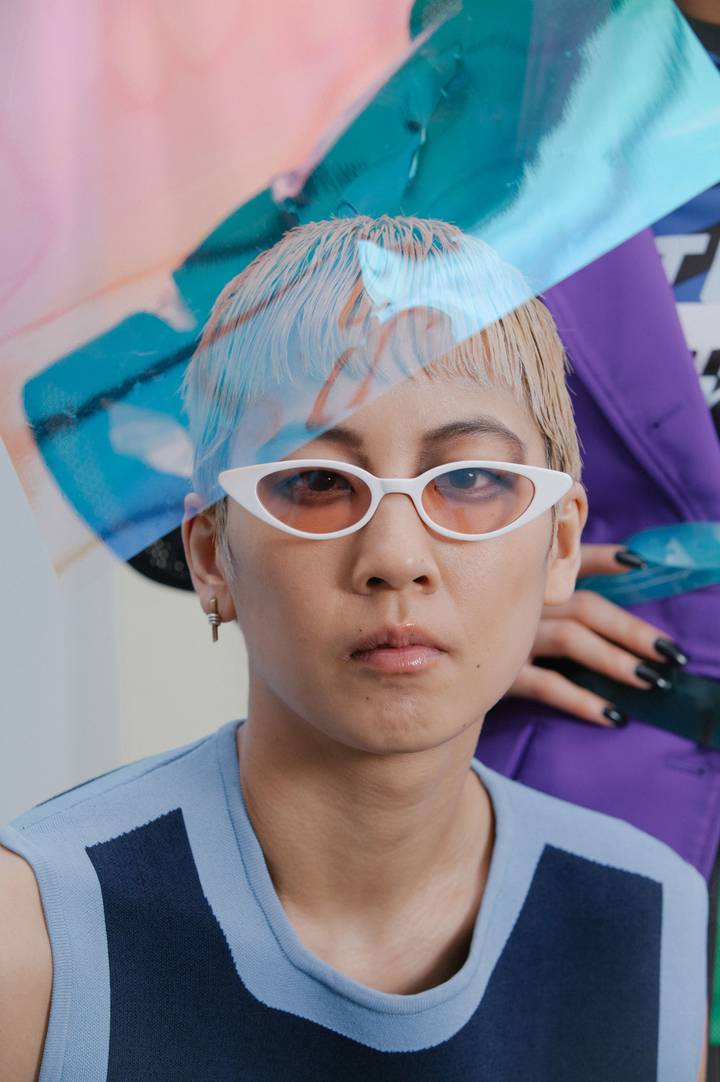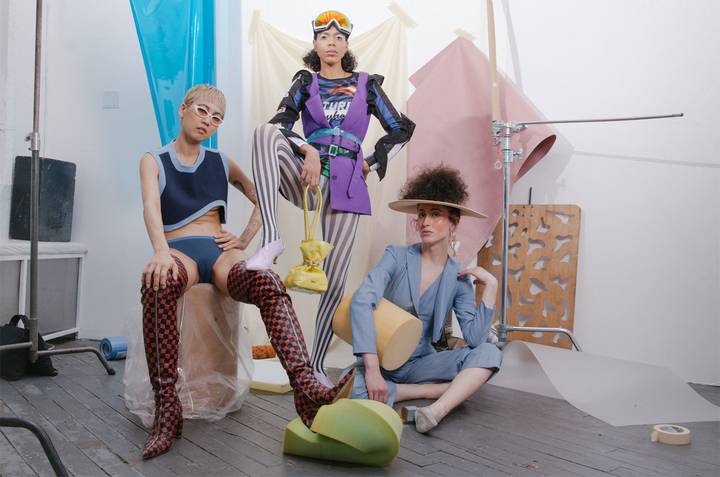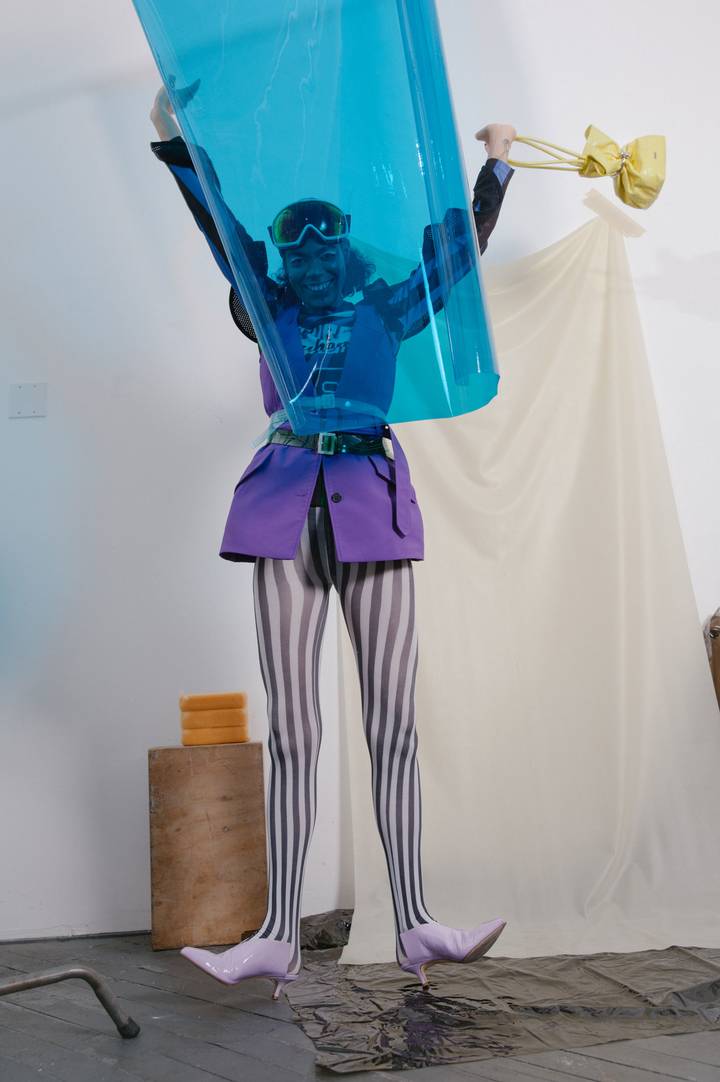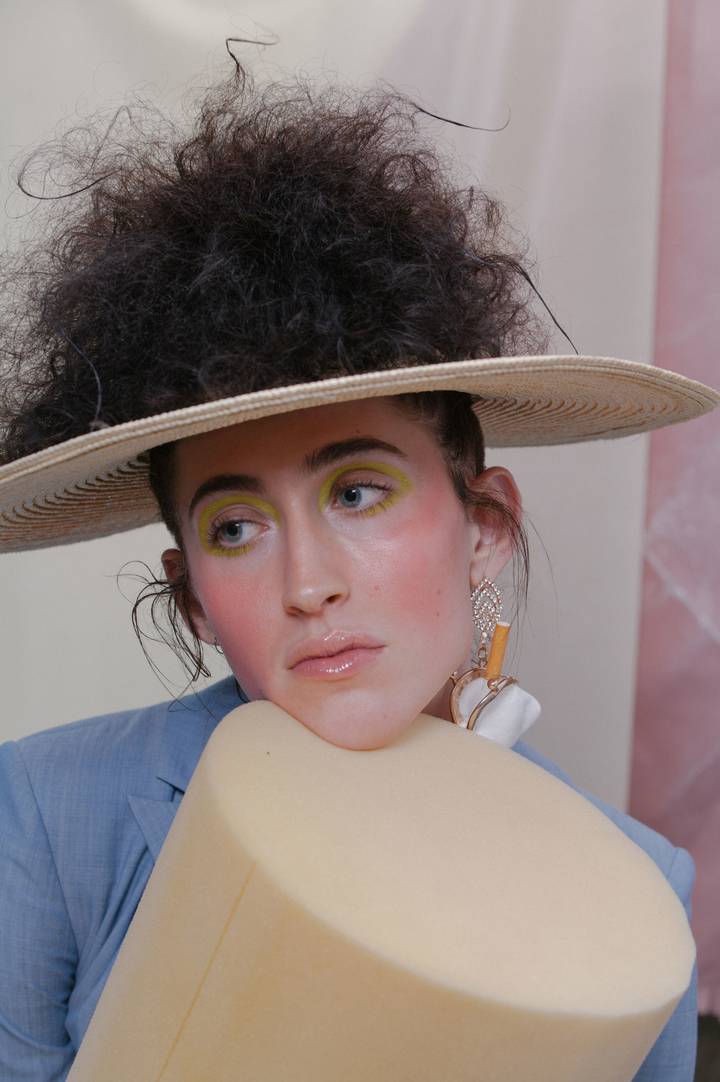 First look (image two): On Masami (left): Top by LRS; bubble wrap skirt; shoes by Schutz, $190; hat by Clyde. On Stevie (center): Belt worn as top by Luar, $565; sunglasses by Illestva, $230. On Cristal (right): Matching blouse, gloves, and boots by LRS; tights by The Sock Man.
Second look (image seven): On Masami (left): Crop top by PH5, $225; underwear by Calvin Klein, $16; boots by Misbhv; sunglasses are stylist's own. On Cristal (center): Goggles by Illesteva, $220; vest by Kenzo, $760; top by Kenzo, $295; bag by Kenzo, $565; pvc belts by Tibi, $75 each; shoes by Tibi, $495; striped tights by The Sock Man. On Stevie (right): Jumpsuit by Tibi, $995; hat by Creatures of Comfort; earring by Luar, $140.